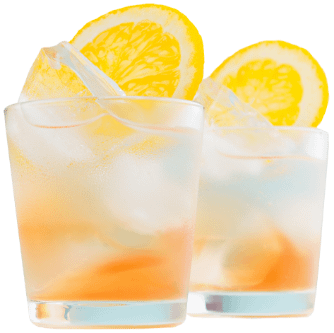 After all this time…
At last, the day has arrived! It's 7:30 AM, and you and your partner are all set for Ascain. You both took a day off to enjoy a romantic getaway on the Basque Coast. Friends of yours who came to ascend the Rhune mountain recommended camping at Zelaia However, you might not have enough time this weekend to do it yourselves since your schedule is already packed!
« I can't wait to be there, honey! »
Halfway through the journey, it's time for your vacation ritual – a stop at a bakery in a charming village for a well-deserved gourmet break after a few hours on the road! At this point, you only have about 2 hours left before arriving at Zelaia. The excitement is building as you imagine yourselves in the accommodation you've reserved…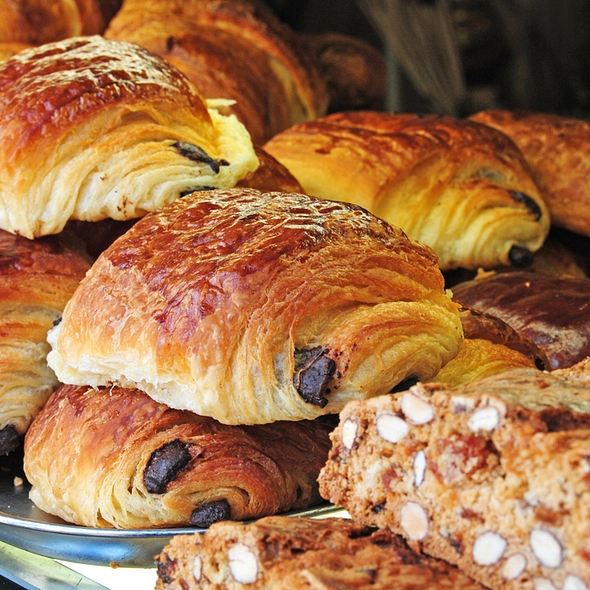 First Basque meal of the weekend!
You've made it! It's 1:00 PM, and after a few hours on the road, you've finally arrived at the campsite. Today, you've planned to have lunch at the campsite's restaurant, Kaxu, before picking up the keys to your mobile home. On the menu for lunch: grilled hake with "Zelaia" sauce for madam, "Ibardin" pizza for sir, and of course, Basque cake for dessert!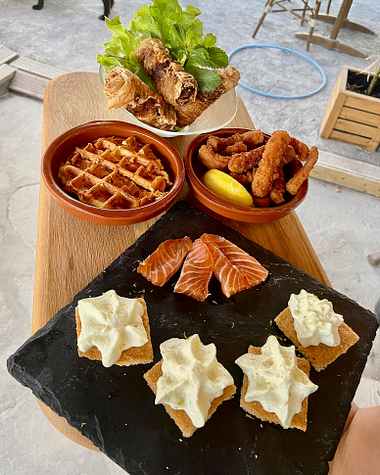 First restful night!
"What a great sleep I had!" The first words upon waking up are indicative of the comfort of the mobile home. Indeed, it perfectly meets your expectations! Spacious, well-equipped, tastefully decorated, and above all, peaceful and surrounded by nature – you're absolutely pleased with your choice. Today, you're planning to visit San Sebastian, a Spanish city located just 40 minutes away from the campsite!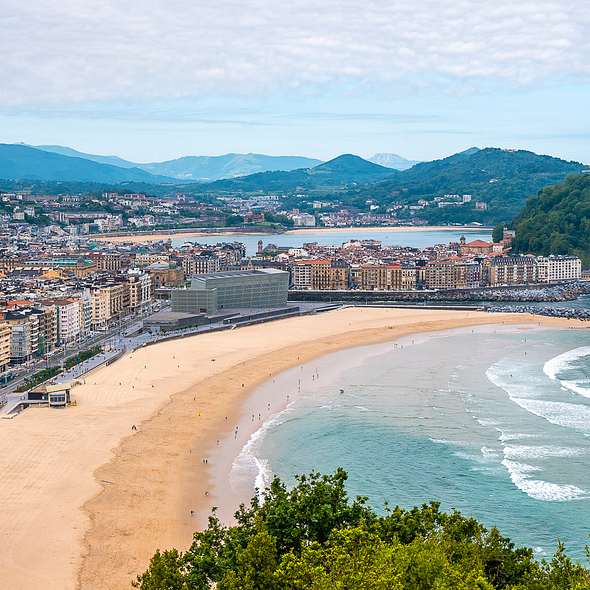 San Sebastian, such a beautiful discovery…
Total change of scenery! Upon your arrival, you discover an absolutely charming city. Your visit begins with a leisurely stroll through the old town, where you come across well-preserved buildings and a spacious square, perfect for enjoying a coffee in the sun. "Feel like doing a bit of shopping, darling?" Off you go to give your credit card a workout!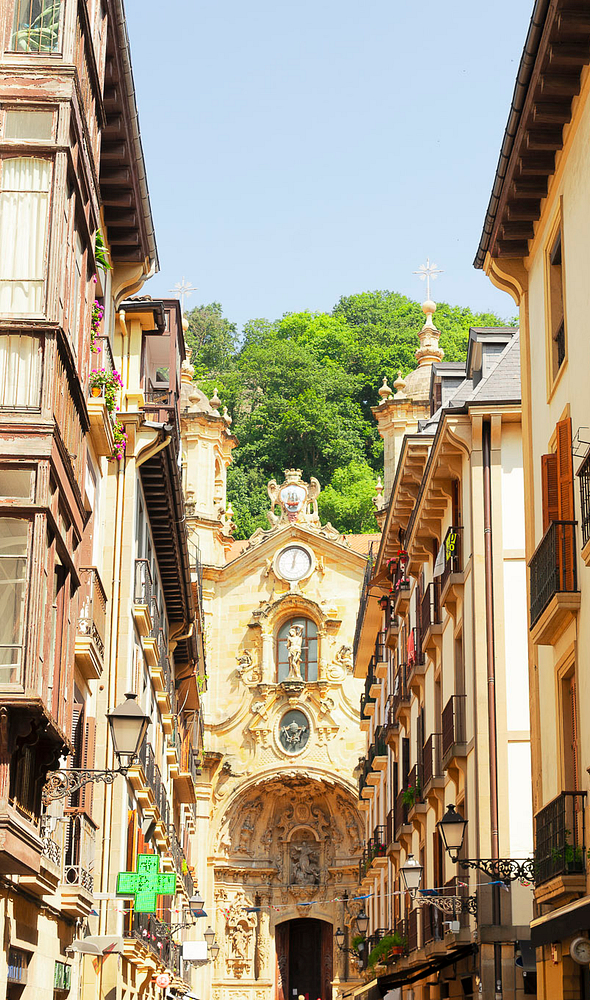 There, we're really on vacation!
For lunch, you've decided to dine at a tapas bar that Elise, the campsite receptionist, recommended. You're not disappointed as the server brings you an array of pintxos that exude the scents of regional products – to be savored right at the counter. Accompanied by a dry white wine from the Basque Country, "Txakoli," it couldn't be any better. "How about we take a nap on the beach to digest all of this?"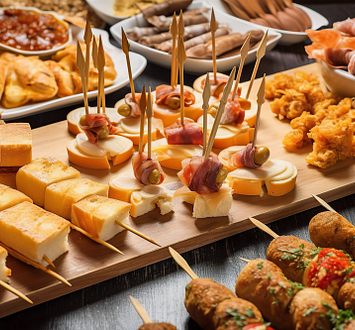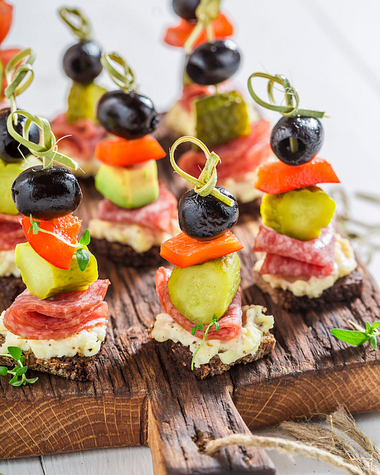 Thalasso day!
This morning, you wake up to the birds' singing in Ascain. As you get out of bed, you feel some soreness in your legs, probably caused by all the walking you did in San Sebastian yesterday. Well, it's actually quite fitting because today you're in for some pampering! You've booked a day at the beautiful thalassotherapy center in Saint Jean de Luz.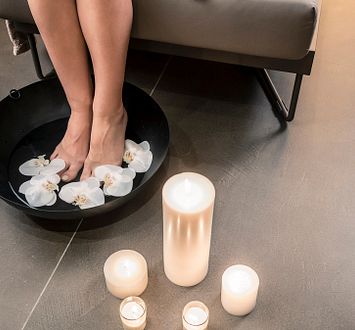 If this isn't happiness…
On the agenda: relaxation and quality time for the two of you! Throughout the day, you'll be able to enjoy the marine spa, dine at the on-site restaurant, and indulge in several thalassotherapy treatments to soothe your muscles. "Oh, this feels so good! Look, you can see the sea from the jacuzzi!" You're overjoyed; this weekend has truly been a time to relax and reconnect.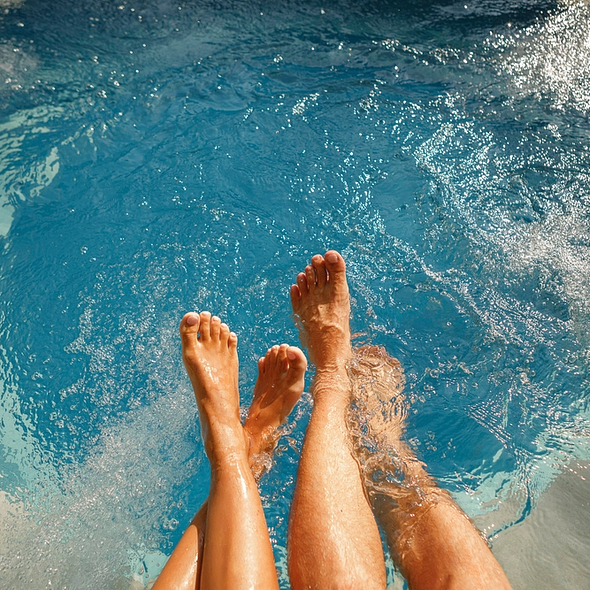 The kind of weekend you'll treat yourself to more often!
Back at the campsite, it's already your last evening. To celebrate, you decide to have a cocktail at "Kaxu," the campsite's guinguette, before enjoying the restaurant once again – the one you liked so much on Friday afternoon. "Weekends like this really do wonders. They allow you to disconnect and change the scenery!" For sure, this won't be the last time you'll set your sights on Camping Zelaia…