An Ibardin campsite that will leave you with wonderful memories.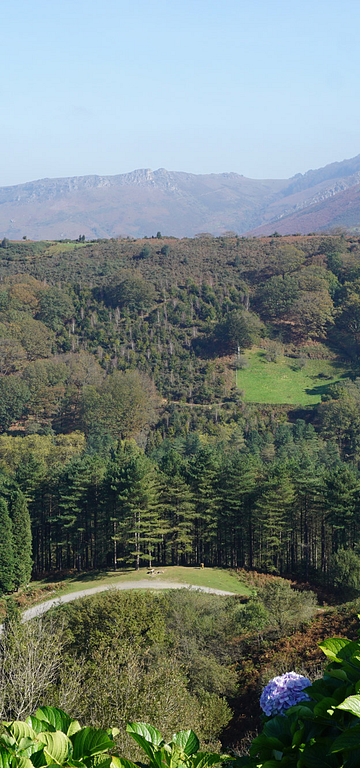 Le Zelaia, a magnificent establishment at the foot of the mountains.
You've arrived at Zelaia! Our 4-star campsite with a family-friendly and warm atmosphere, and quality facilities to make your holidays unforgettable! Its breathtaking mountain views and proximity to the beaches allow you to enjoy a delightful natural setting throughout your stay. We provide you with a wide range of facilities such as a swimming pool, sports fields, and a playground for the little ones. We also organize entertainment and themed evenings during the high season to keep you entertained.
A dip, a game of petanque, and a good meal.
One thing is for sure, our pool is the perfect place to cool off and enjoy the sun as it should be! With a generous size of 15×8 meters, our heated outdoor pool gives you the opportunity to take a few well-deserved laps after a day of hiking. And how about settling comfortably on a sun lounger after that invigorating swim? Our solarium is at your disposal to allow you to relax and get some color! Children will also have the opportunity to have a good time, as a paddling pool specially designed for them allows them to have fun in complete safety.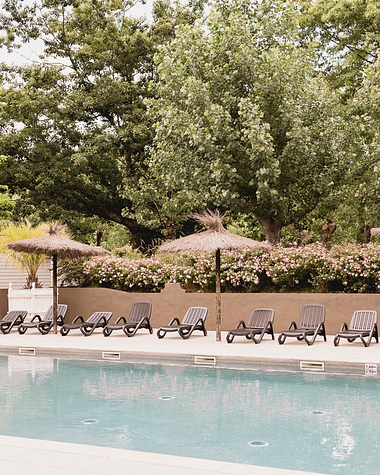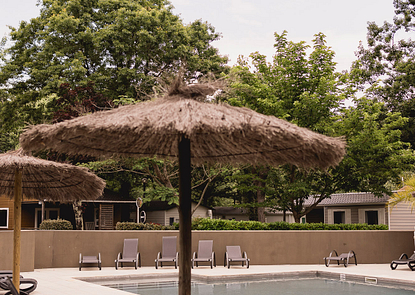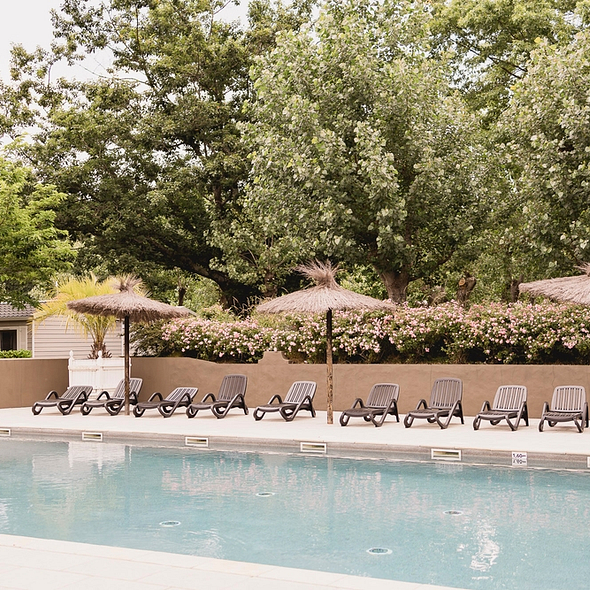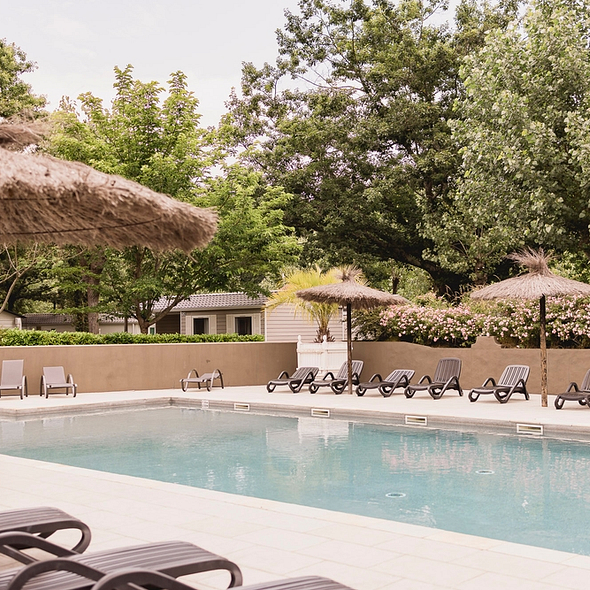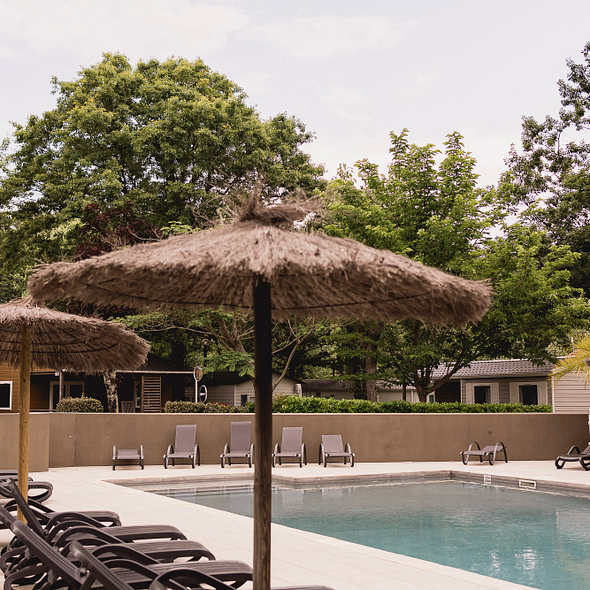 It's not just the pool that allows you to relax and have fun; in fact, our Ibardin campsite has several other facilities! For petanque enthusiasts, our dedicated boules court is the perfect place for a friendly game. If you prefer volleyball, our specially equipped court allows you to have all kinds of tournaments. For fans of arcade games, our indoor room is made for you! You'll find a pinball machine and a foosball table there. And of course, we've thought of the little ones with a playground designed for children under 8 years old.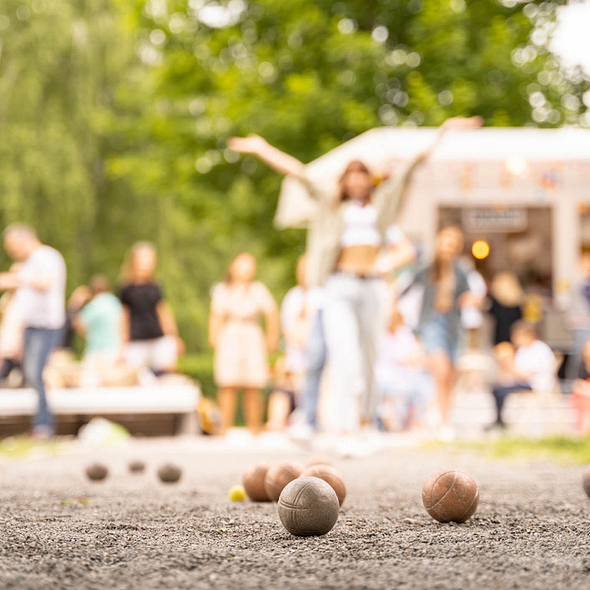 And since all these activities work up an appetite, discover our dining area! Named Kaxu, our guinguette-style restaurant is the perfect place to delight your taste buds and enjoy a good meal in a friendly atmosphere. Our varied menu offers delicious recipes that celebrate the delights of Basque cuisine in a relaxed atmosphere. In addition to our restaurant, our grocery area is there to satisfy all your small cravings. You'll find a variety of products there, including fresh bread, pastries, beverages, and even ice cream…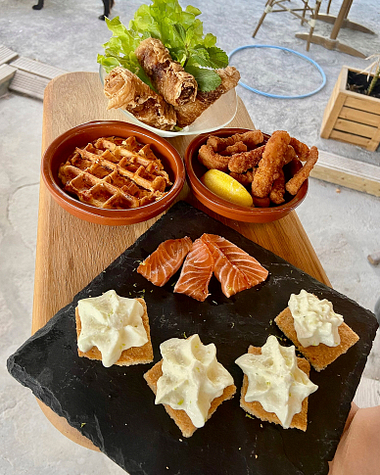 Camping Ibardin is so relaxing.
Nestled at the foot of the high massif of "La Rhune," our Ibardin campsite offers a spectacular setting, ideal for nature lovers and hiking enthusiasts. We are also just 10 minutes from the ocean, allowing you to enjoy the pleasures of the sea in the blink of an eye. Our campsite area covers a lush 2.5-hectare setting, offering a pristine natural environment where tranquility reigns. It's the perfect place to recharge, reconnect, and be with your family, far from the stress of everyday life.
In the heart of this more than pleasant environment, you'll find a variety of accommodations that meet all your needs. Whether you choose our chalets or our recent mobile homes, you'll be assured of a comfortable stay! Indeed, each of our accommodations comes with a private outdoor space with a terrace, ideal for enjoying the surrounding tranquility. Inside, they have been carefully arranged and you'll find a functional and well-equipped living area, including a kitchen and a dining area. On the night side, comfortable bedding and a private bathroom await you.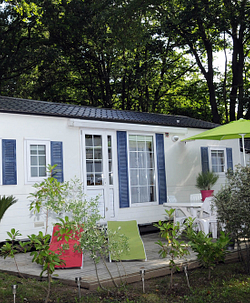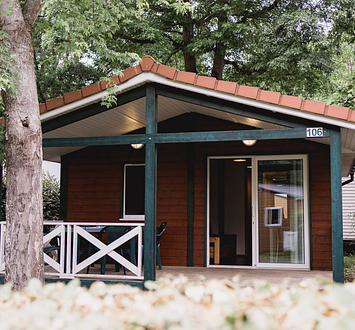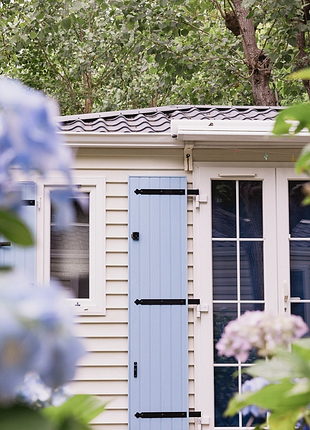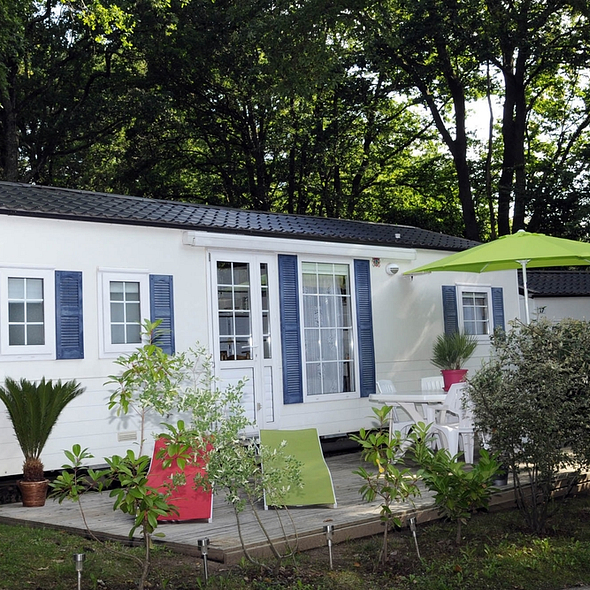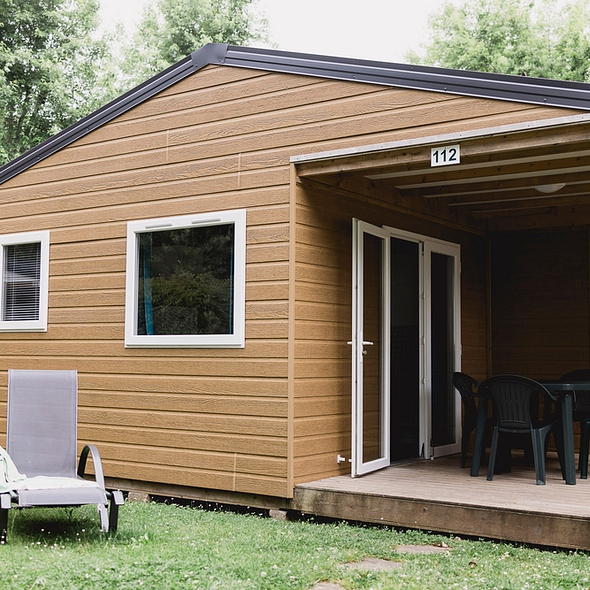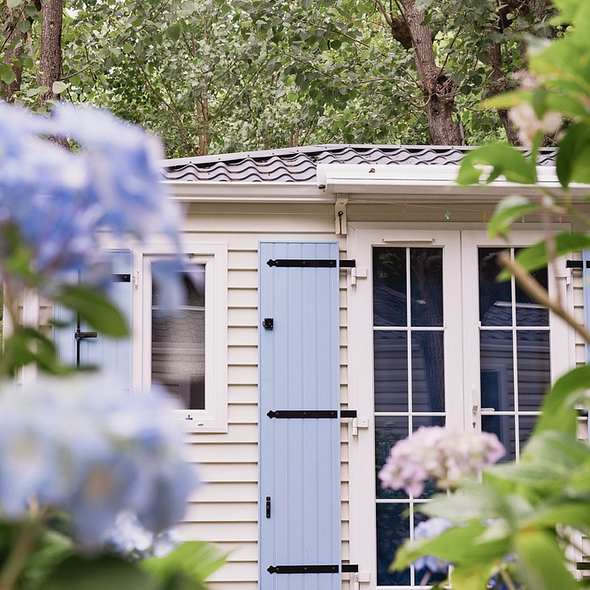 At our Ibardin campsite, we put our heart into offering you a convenient and enjoyable stay. Families with young children can have equipment such as baby cots available upon reservation. We also lend all kinds of practical equipment such as irons and ironing boards, vacuum cleaners, ping-pong paddles, as well as board games, books, and magazines. It's worth noting that we offer an cleaning package service on request, so you can enjoy your vacation without worrying about cleaning!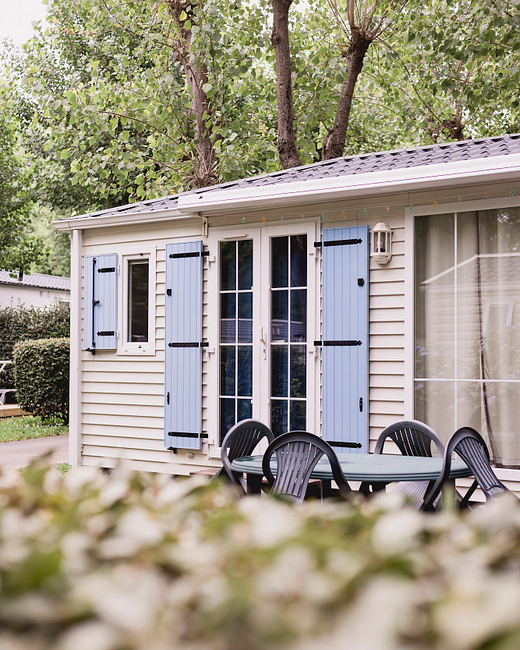 A variety of activities for your stay!
Our goal? To offer you an entertaining stay! Our entertainment team prepares a variety of activities for all tastes. During the summer season, some evenings are organized with, among other things, quizzes, themed meals, or karaoke, to allow you to share convivial moments with other vacationers. We also don't forget the youngest ones! In July and August, we offer a free mini-club for children aged 6 to 12. Supervised by a certified animator, children can participate in fun, creative, and age-appropriate sports activities.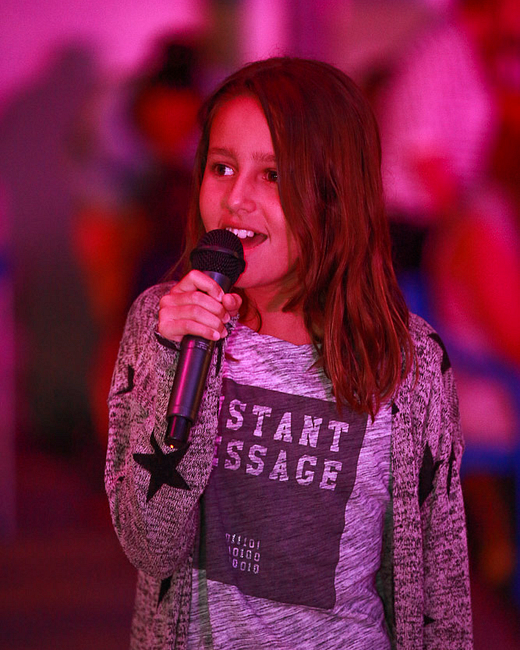 You won't be bored in the surroundings either! Our Ibardin campsite has established numerous partnerships with local actors, and with our privileged location just 10 minutes from the ocean, water sports enthusiasts will be delighted! Whether you're a beginner or experienced, surfing is one of the flagship activities of the Basque coast. The powerful waves of the Atlantic Ocean are particularly renowned for providing excellent surfing conditions. But water activities aren't limited to just this sport. Indeed, you can also practice sailing, paddleboarding, and even kayaking.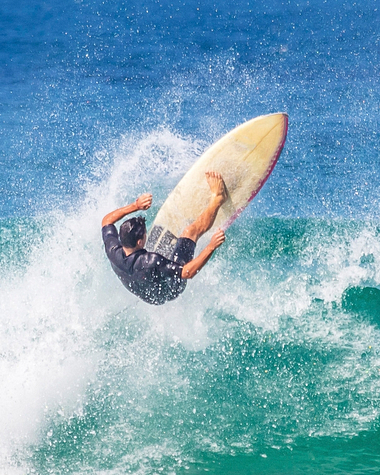 In addition to water activities, there are many opportunities for hiking! In the "La Rhune" massif, numerous varied and suitable routes for all levels will surely delight you. The surroundings are also filled with coastal trails offering breathtaking views of the Atlantic Ocean. Take a stroll along the rugged cliffs and discover charming little isolated coves. Come and explore the natural wonders of the Basque Country!