Ascain Campsite
Our fabulous partners
To offer you activities worthy of the name!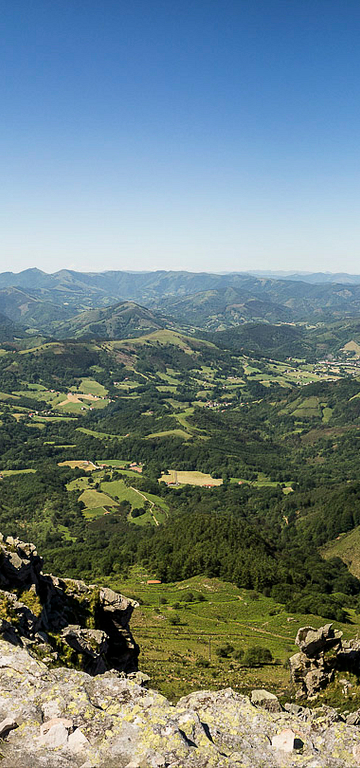 They have it all!
An world of adventures and discoveries awaits you near our campsite in Ascain! Immerse yourself in the natural beauty of our region and take advantage of all the opportunities that come your way thanks to our numerous partnerships with local professionals. Our goal? To offer you an unforgettable experience by giving you access to a diverse range of even more exciting activities.
Imagine yourself having a blast in the crystal-clear waters, practicing sailing, kayaking, paddleboarding, or even scuba diving. Or perhaps you prefer solid ground, where you can explore breathtaking landscapes by hiking, mountain biking, or even embarking on an adrenaline-pumping climbing session. Our passionate local guides will gladly accompany you and share the best-kept secrets of our region with you. We look forward to welcoming you and providing you with unforgettable moments at Zelaia.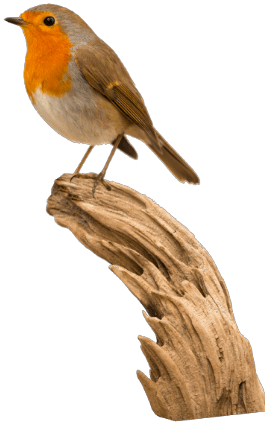 Rando VTT LILUAK
Located in Olhette, a picturesque neighborhood in the charming town of Urrugne, in the Basque Country, Liluak VTT offers a true escape between the sea and the mountains. With guided electric mountain bike rides, improvement workshops, and private and group lessons, Liluak VTT can adapt to all levels and desires. Whether you're a beginner or experienced, an adventurer or just eager for discoveries, Liluak VTT will satisfy your needs.
With its two certified instructors, you have the opportunity to organize outings for groups ranging from 8 to 20 people. Whether it's a day out with friends or a family outing, they will create a tailor-made program that meets all your expectations.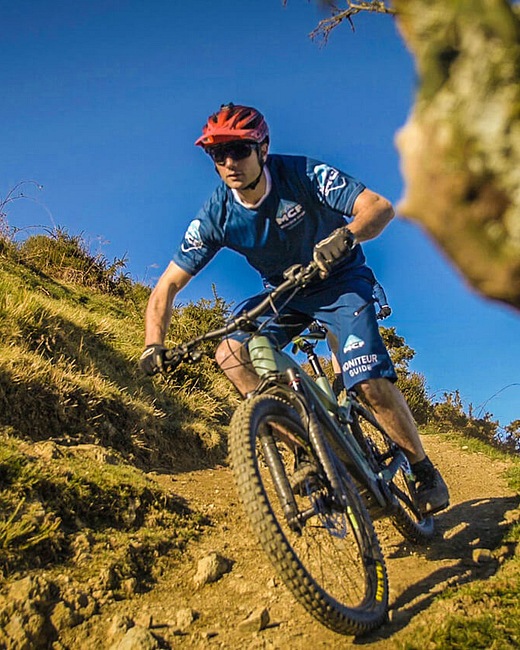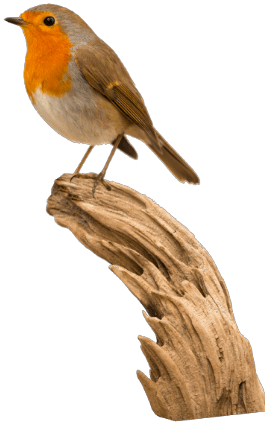 Atlantic Pirogue
Discover the exciting world of Atlantic Pirogue! They offer a variety of water experiences for all tastes and levels. Experience a magical moment in a Hawaiian outrigger canoe, fishing for chipirons at sunset in the bay of Saint-Jean-De-Luz/Ciboure. Explore the beauty of the Basque coast and the surrounding mountains on a sea kayaking trip from the Hendaye base, reaching the captivating Cap des Figuiers with its coves and island. Or, learn the basics of stand-up paddleboarding during fun and technical lessons at the Socoa harbor.
Looking for a unique experience? Rent an efoil board from Atlantic Pirogue (in partnership with Decathlon in Hendaye) and fly above the water! For a group experience, ride a sea raft on the waves of Sainte-Barbe, combining the fun of paddleboarding with the excitement of rafting. In short, unforgettable moments in the Basque landscape!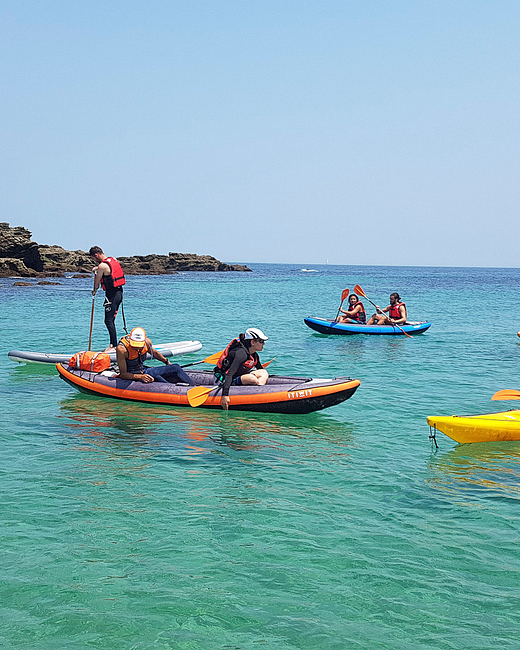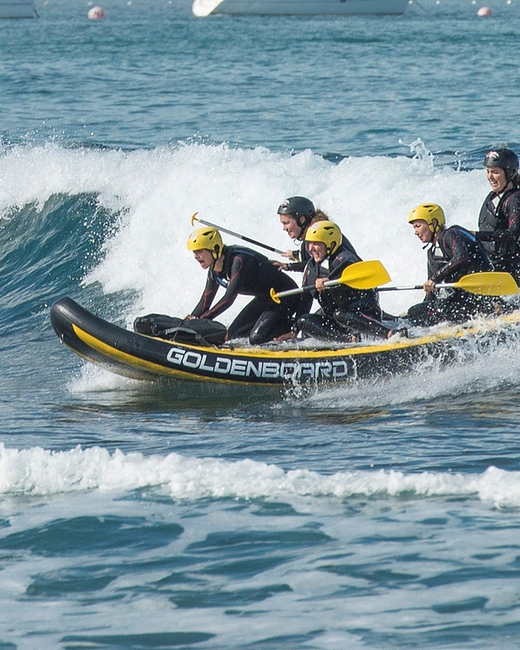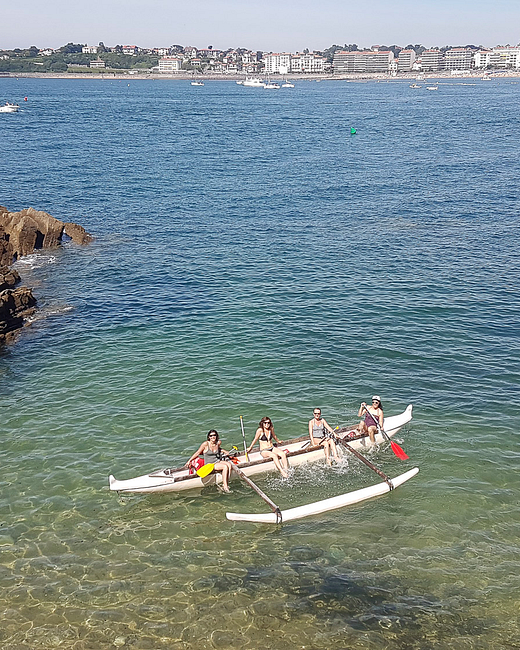 Rando Quad
Let yourself be guided by Micka and his expert team who will introduce you to the wonders of the Basque mountains on a quad !
Located at the foot of the slopes, Rando Quad takes you to breathtaking panoramas, with views of the majestic Rhune, the bay of Saint Jean de Luz, and the smugglers' ridges along the Pyrenean foothills.
Whether you're a beginner or experienced, enjoy unforgettable quad rides with your friends or family. The Yamaha 350 cc quads are accessible to everyone.
The Quad Pays Basque center welcomes you throughout the year for thrilling adventures in the towns of Saint Pée sur Nivelle, Sare, Ascain, Ainhoa, and Espelette.
All in a friendly, sporty, and environmentally respectful atmosphere.
Evasion 64
For over 25 years, Évasion 64 has been offering a variety of sports activities for all thrill-seekers. Passionate about rafting, canyoning, hydrospeed, canoraft, or climbing, the qualified professional team at Évasion 64 will be there to guide you and ensure your safety at every step of your adventure.
Our wild routes will allow you to discover the exceptional fauna and flora of Itxassou, Pas de Roland, and the Errobi River (the Nive). From April to October, depending on weather conditions, come and explore these beautiful natural landscapes and enjoy a unique experience in the great outdoors.
Saint-Hélène Equestrian Center
Discover Larrun Alde without further delay, an equestrian tourism center offering a variety of activities for horse and nature lovers! This center offers rides suitable for all levels, allowing you to connect with the natural beauty of the region.
Explore stunning landscapes during our 2-hour daytime experience or opt for a breathtaking ride at sunset, complete with a delicious local picnic. Our experienced guides will accompany you throughout your horseback journey, ensuring your safety and comfort.
Larrun Alde vous propose des itinéraires variés pour vos excursions équestres. Que vous choisissiez d'explorer le majestueux massif de la Rhune, les hauteurs d'Urrugne ou d'Ascain offrant une vue panoramique sur la côte basque, chaque trajet vous réserve son lot de découvertes uniques et de moments privilégiés.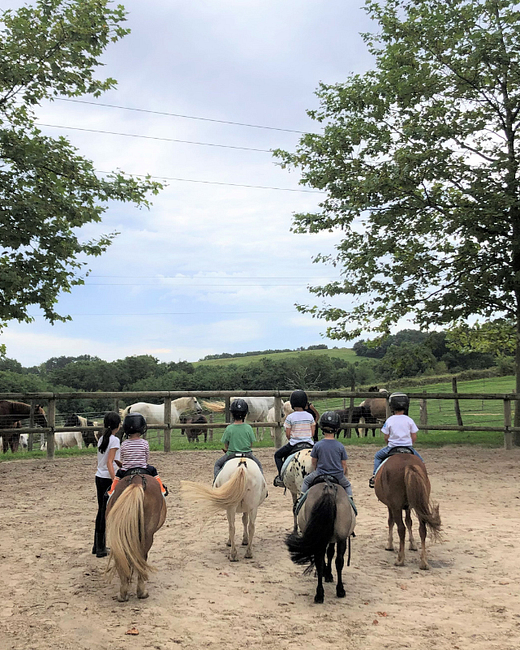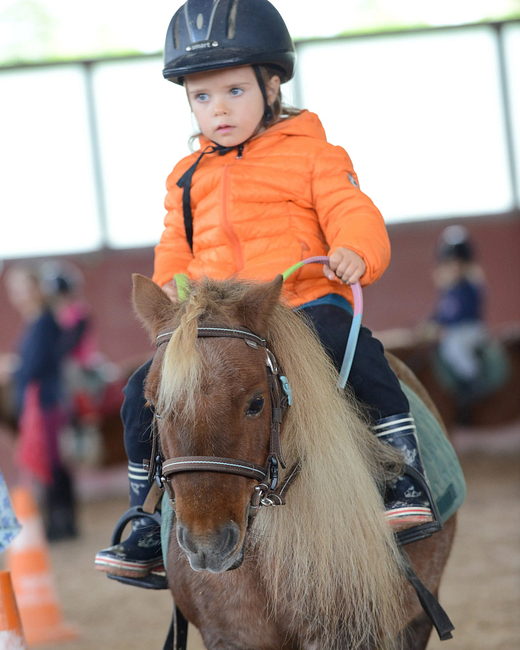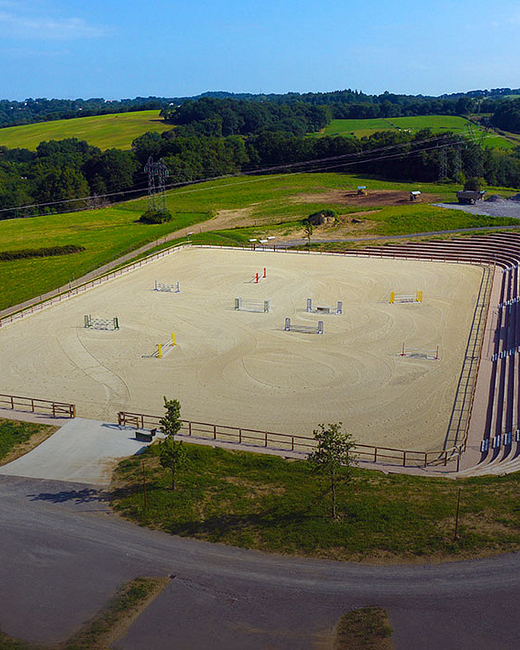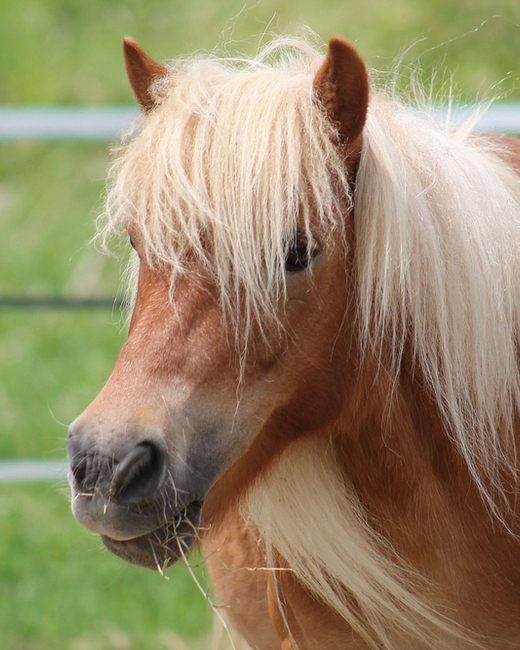 Helia Coaching
Discover Helia Coaching, our partner in well-being and personal development!
Helia Coaching offers several activities such as forest bathing, an ancient Japanese practice that involves deep connection with nature. These sessions will take you to natural environments where you can immerse yourself in the tranquility of the trees, breathe fresh air, and experience the soothing benefits of nature on your body and mind.
With Helia Coaching, you'll also have the opportunity to learn Nordic walking, a rhythmic walking technique based on synchronized movements of breathing and steps. This practice helps improve your endurance while promoting mental relaxation.
Finally, Bungypump is an innovative sports activity that combines walking and muscle strengthening with sticks equipped with a resistance system. Suitable for all levels, it tones your body while allowing you to enjoy the benefits of outdoor exercise.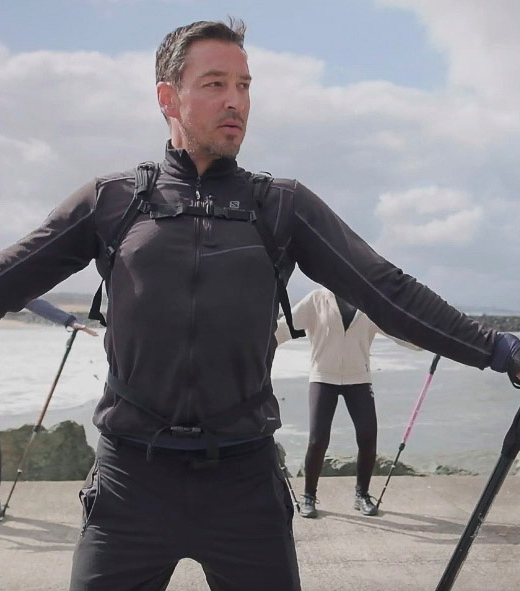 Mendi Lagunak
Embark on an adventure! Whether you're a hiking enthusiast or looking for a variety of activities, a team of seven state-certified guides offers you safe routes tailored to your desires and interests. Explore the Basque mountains during our half-day or full-day hikes (with the possibility of on-site picnics). Experienced guides will show you breathtaking landscapes while sharing insights into the region's rich natural and cultural heritage.
In addition to hiking, Mendi Lagunak also offers a range of exciting activities such as caving, canyoning, yoga, and trail running. All team members are true mountain lovers eager to share their expertise and in-depth knowledge of the fauna, flora, geology, as well as Basque and Pyrenean culture. With them, you're guaranteed to have friendly and highly enriching experiences.