Unforgettable holidays in our Pyrénées Atlantiques campsite!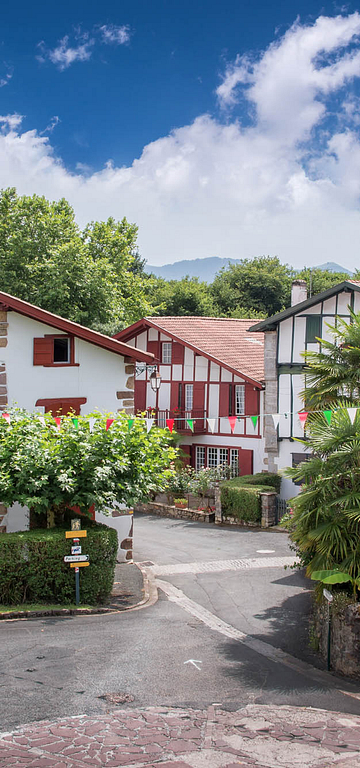 Preserved environment and family atmosphere at the foot of the mountains!
The Zelaia is located in Ascain, a charming village at the foot of the Rhune. Nestled in the heart of a preserved natural setting, our Pyrenees campsite offers a friendly atmosphere and quality services to its campers. We indeed offer all our holidaymakers a beautiful range of ultra-comfortable accommodations as well as numerous common areas such as a restaurant, a playground, and a heated pool.
A very well-located campsite in the Pyrénées-Atlantiques…
You're going to fall in love with the Basque Country! The surrounding landscapes are both lush and incredibly peaceful! Numerous hiking trails and pleasant bike paths allow you to explore the region at your own pace. Among the must-see excursions, La Rhune, an emblematic mountain, offers a breathtaking view of the Atlantic coast and the surrounding mountains. To reach its summit, you have two options. You can climb it on foot or take the authentic cogwheel train that will take you to the heights in just 35 minutes, a wonderful memory!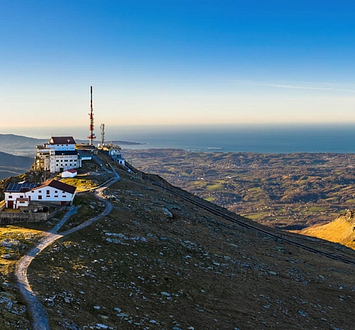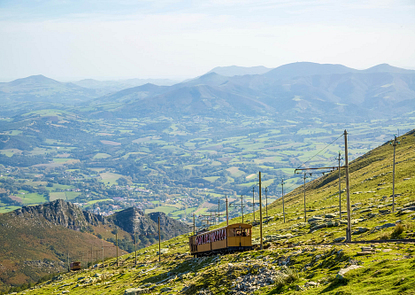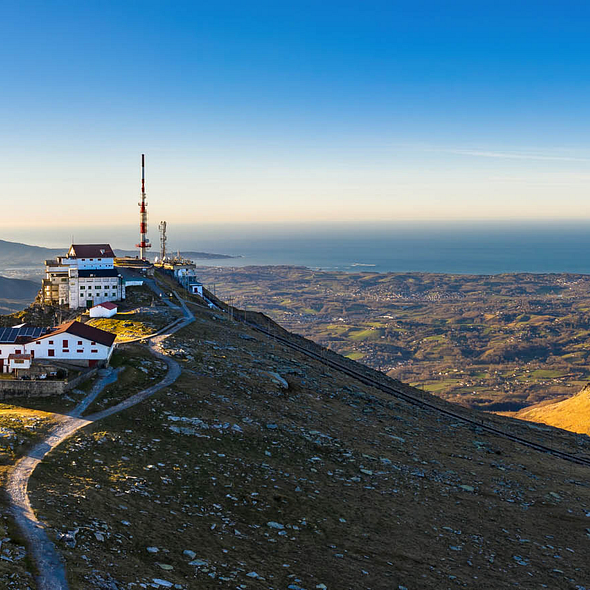 For water sports enthusiasts, the beaches of the Basque coast are just a few kilometers from the campsite. Enjoy the waves of the Atlantic Ocean by learning or improving your skills in surfing, bodyboarding, or paddleboarding. The beaches of Saint-Jean-de-Luz and Biarritz are renowned for their excellent conditions and are indeed world-famous surf spots. But let the lovers of relaxation and idleness not be mistaken! The sand is also particularly soft and pleasant for sunbathing and taking a nap in the sun…
Culture and history enthusiasts won't be disappointed when staying at Zelaia. Indeed, the region is full of fascinating historical sites, such as Abbadia Castle in Hendaye, a neo-Gothic architectural masterpiece from the 19th century, or the medieval village of Ainhoa, classified as one of the most beautiful villages in France. During your stay at our Pyrenees campsite, you will also have the opportunity to visit the picturesque town of Saint-Jean-Pied-de-Port, an essential stop on the Way of Saint James pilgrimage route.
One of the most beautiful campsites in the Pyrenees
After an intense day of sightseeing or hiking, what a joy to relax at the campsite's pool! This pool, open from May to late September and measuring 15×8 meters, allows you to take some invigorating laps or simply relax in the water. We've also thought of the little ones by creating a paddling pool designed to meet their needs so they can splash around and have fun in this dedicated space, under your supervision, of course.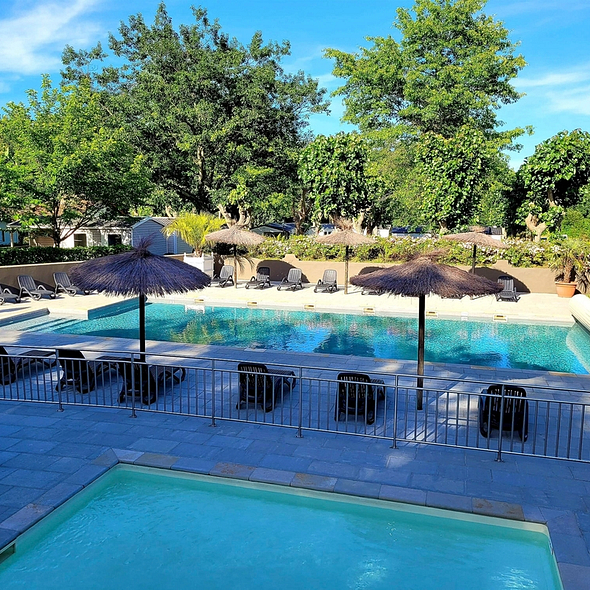 In addition to the pool, we offer a few activities and animations in high season to entertain you and make your stay even more unforgettable. If you enjoy outdoor games, you'll be delighted to find our petanque court, perfect for friendly matches with family or friends. We also have a volleyball court, ping-pong tables, and even an arcade room equipped with a pinball machine and foosball. Something to please the whole family!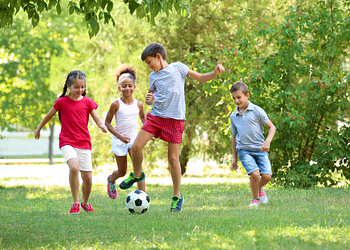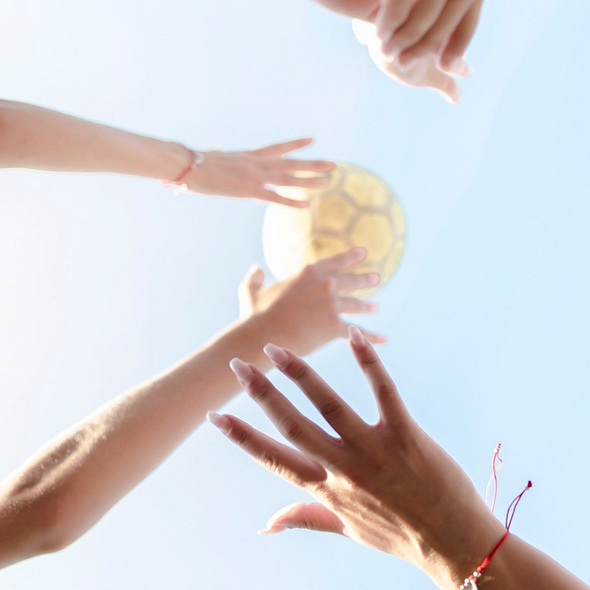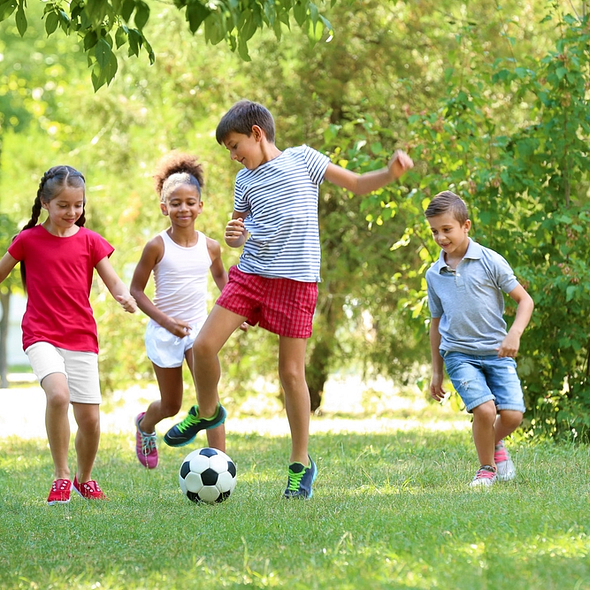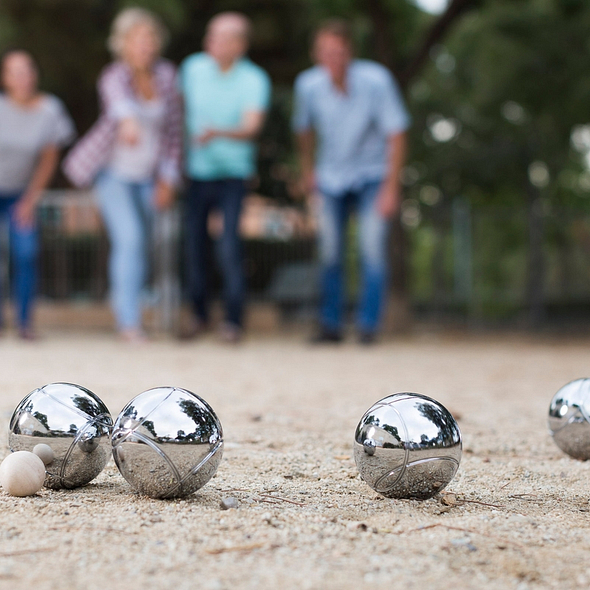 The little ones will have plenty of fun at our playground designed specifically for children under 8 years old! On-site, slides, swings, and play structures await them for safe and enjoyable moments of fun. During the summer season, a free mini-club is open for children aged 6 to 12! Supervised by a qualified entertainer, they will have the opportunity to take part in fun and creative activities such as treasure hunts or water polo tournaments.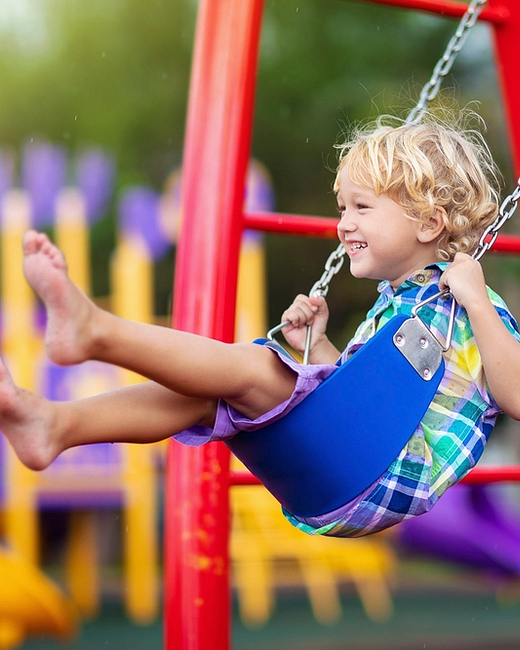 Ultra-comfortable accommodations!
In our Pyrénées-Atlantiques campsite, we offer a variety of accommodations to meet the needs and budgets of couples, families, and friends traveling together. Ultra comfortable, they all come equipped with a functional kitchen, a private bathroom, a living room, and a lovely terrace, allowing you to fully enjoy the sun and the lush surroundings of our campsite.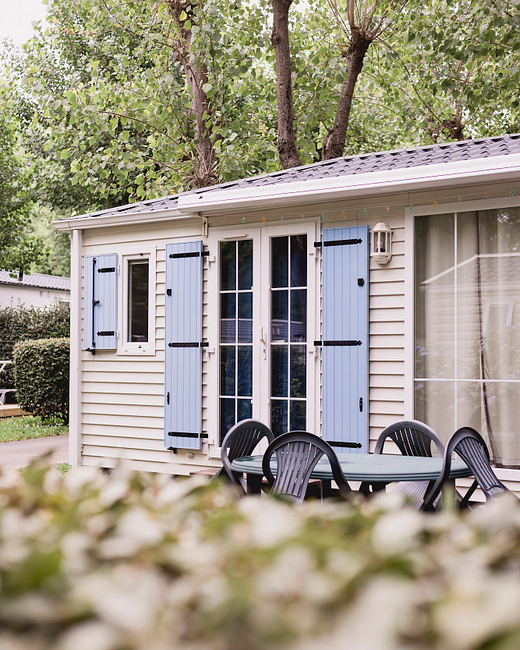 And indeed, the environment in which our domain is located is exceptional. Our privileged location offers breathtaking views of the high massif of "La Rhune" and is located just 10 minutes from the ocean, providing easy access to the natural wonders of the region. Stretching over an area of 2.5 hectares, our Pyrenees campsite offers the most peaceful and relaxing atmosphere for your vacation!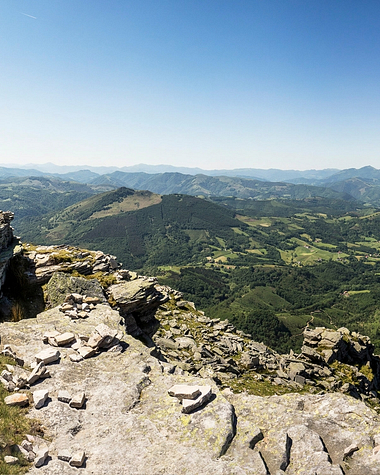 To make your stay even more enjoyable and convenient, our bar-restaurant, "Le KAXU," is open from mid-June to mid-September. Whether you want to enjoy a delicious meal on-site or opt for takeout, our team will be delighted to welcome you and introduce you to a wide selection of tasty recipes, focused on local specialties. We also have a small grocery store where you can purchase essential items as well as fresh bread and pastries every morning!